forget-me-not
Final Year Project
Grief is a challenging and emotional journey that one has to go through due to the inevitable nature of death. During the early stage of grief, the bereaved often find themselves becoming more attached to an object or space to replace the existence of their loved ones. There's a continuation bond between the bereaved and the deceased that does not end when a person passes away.
forget-me-not aims to provide support for future grief by providing a digital platform that encourages people to collect significant digital artefacts they want to pass on to their loved ones once they pass away. There's no timeline or guidelines for grief. The diversity of grieving experiences leads the project not to create a solution but rather to walk alongside the bereaved during this challenging time.
Click
here︎︎︎
to try out the prototype!
(Currently only available for desktop)
School project (2022)
LASALLE College of the Arts

User Experience
Service Design
Interaction Design
Web Design
Brand Identity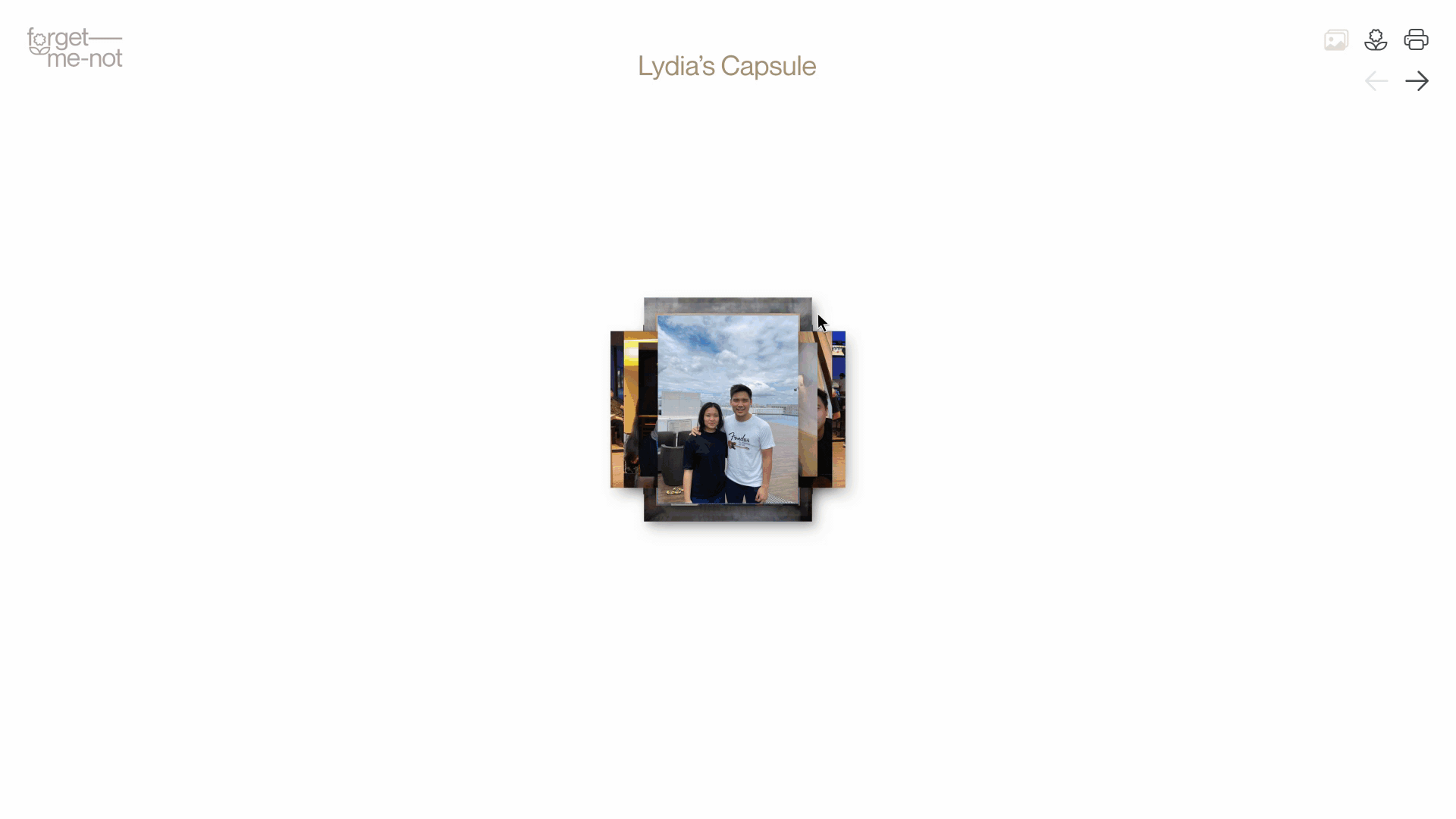 In order to give support during bereavement, forget-me-not offers a service where the bereaved can print the photos they would like to keep to remember their past loved ones.

Extra extra!
Won Merit (Interactive: Innovation) and 3x Shortlisted for the Young Ones Student Awards 2023
Won Bronze (Website Design) and Silver (UX, Interface & Navigation) for Indigo Awards 2023
Exhibited in Your Design Space (YDS) Showcase at library@orchard (2022)
Won Bronze (Digital & Innovation: Website & Microsite), 2x Silver (Digital & Innovation: User Interface, User Experience) and 1x Shortlisted (Design for Good) for The Crowbar Awards 2022